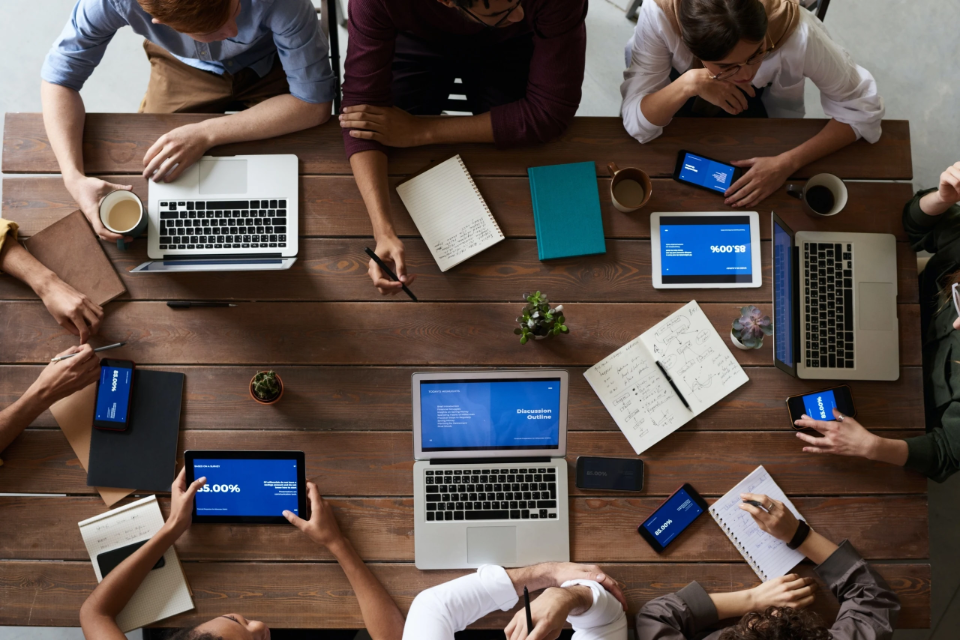 The Value of a Company Style Committee
Just as important as your brand, your writing style—tone, common abbreviations, punctuation usage, etc.—provides a consistent voice for your business. But who owns your company's writing style? Maybe it was hammered out a few years ago by the marketing department, but it's morphed into something else by individual contributors. It might be unclear who really owns your style at this point. Have no fear—cue the style committee.
What is a style committee?
At McMul we work with a variety of clients, which also means we work with a variety of styles. It's crucial we stay on top of the latest from style manuals. One of the ways we do this is through our internal company style committee. Each member is assigned a style: AMA, AP, Chicago, and MLA/APA. They become our go-to style gurus for each style manual. If a coworker is working with a client who prefers AP, for example, they can direct any AP questions to a single point of contact—the committee member.
Why have a style committee?
If you reached a consensus and created a company style guide, that's great! But when was it last updated?
As you know, language—and the various style manuals—are always evolving. So our style committee meets as a group to discuss style trends and to revisit our own company's style. Many of our regular clients appreciate the value we provide in staying on top of the latest style changes for them.
What style manual is best?
As you update your company's style, you might also reassess what style manual to use. (For us, it's often dictated by our clients' preferences.) Your choice may be influenced by your industry:
Style Manual
Typical Industries
AMA
Medical

Scientific

Academic

AP
Journalism and media

Marketing

Public relations

Academic

APA
Social sciences

Academic research

Chicago
Book publishing

Business

General use

Academic writing

Gregg
Business
MLA
Academic research
Our clients trust that we're following the latest industry style decisions—and you can too with the creation of your very own company style committee.
Steven joined McKinnon-Mulherin in 2016. In his role, he takes on many different admin, operational, accounting, HR, and IT tasks as well as client proofreading and editing requests. He loves a good book, movie, or salsa.