Mistakes make you look bad. Double‑Check makes you look good.
Your content is clever. Your message is meaningful. But none of it is safe from an overshadowing typo. Professional proofreaders from Double‑Check clean up grammatical, punctuation, and typographical errors so you're remembered for your message, not your mistakes.
Double‑Check is the answer to your proofreading questions.
How do I get a proofread?
When your document is all but finished, reach out to a trusted proofreader who will make sure your content is errorfree. Instead of asking a busy colleague or your English major friend, use Double‑Check to get a timely, accurate proofread

.
SUBMIT your document below for a free quote.


APPROVE the quote and pay online.


RELAX knowing your error-free document will be returned by your deadline.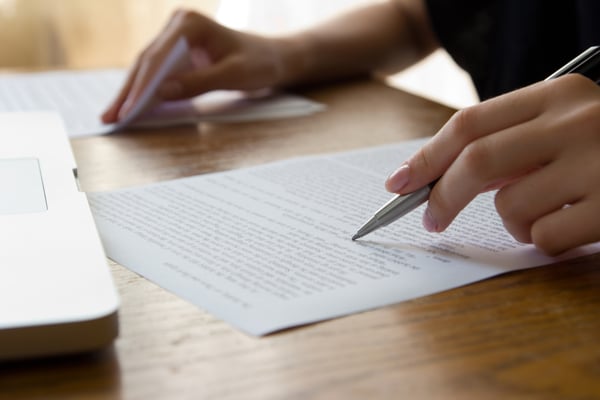 Is it spell-check, spellcheck, or spell check?
While spell-check and automated grammar‑checking programs are improving, they still fall short when it comes to understanding your meaning or tone. Double‑Check proofreaders follow your style and brand guidelines carefully to make sure your document is free from typos, and your meaning is correct and clear, your pagination of text and graphics looks right, and your technical or proprietary terms are spelled correctly.
Why do I need a proofread?
Even the best writers and editors overlook errors when reviewing their own work. A professional proofreader with fresh eyes and a new perspective can catch spelling and punctuation errors so you—and your content—look good.
How much does a proofread cost?
The price of a proofread is based on length and complexity. An average two‑page (or 500-word) business article costs $34 to proof.
Submit your information for a fast, easy, no-commitment quote.