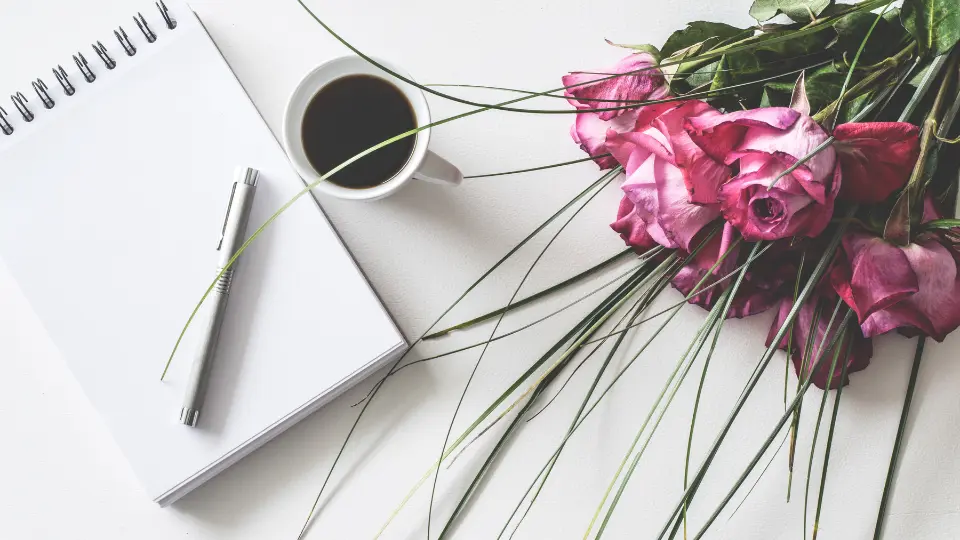 5 Steps to Writing a Winning Executive Summary
Everyone wants a special proposal. Oh, we mean business proposals, not marriage proposals! But submitting business proposals can feel a lot like competing on The Bachelor (or The Bachelorette)—you're one of dozens of contenders, and everyone wants that final rose. It's tough work to stand out from the crowd, but a few simple techniques can raise your competitive profile.
Growing your business means writing proposals, but the process may have you overwhelmed before you've even started. In 2023, every request for proposal (RFP) can be different—an Excel spreadsheet, an online form, a Word file, and more. One thing they all ask for, though, is "an executive summary."
But what is an executive summary even supposed to look like?
In this blog, we'll break down how to write a winning executive summary that is both compliant and persuasive, and that will give you guideposts for the rest of your proposal. With the right approach, a rose could be in your future.
Follow these steps to write a winning executive summary:
Step 1. Write the executive summary first
The executive summary is your critical first impression—like stepping into the room in a killer outfit. It's the part of your proposal that every reviewer will read.
What's more, if you write your executive summary first, you will have a clear strategic direction for the rest of your proposal. You can weave the same three to four threads you introduce in your executive summary into every part of your response, which means you're reinforcing a consistent message in every section of the proposal.
If you've already started drafting other parts of your proposal, don't worry. You can still use your executive summary to guide your revisions and make sure you include your message throughout.
Step 2. Follow the rules
And by rules, we mean compliance: following the specific directions given to you in the RFP. Compliance is essential because agencies need every proposal to follow the same basic structure so that it's easy to compare their options. The issuing agency is the Bachelor: they want to do an even comparison between the many candidates vying for their bid, so they use a very structured format to make sure they get an even look at every competitor.
The rules for the executive summary are usually pretty loose, but many agencies will tell you how long your executive summary can be—often limited to one or two pages. A longer proposal may allow you to write a longer executive summary, but remember that it's a summary—it's meant to be quick and easy to read.
Step 3. Know your client's pain points
A good business proposal demonstrates your understanding of the client's pain points. Your Bachelor is meeting a lot of contenders at once. If you want to stand out, convince them that not only do you understand their business dilemmas, you also care about helping solve them.
Ideally, you'll be able to draw on your background with this client, but if you don't have an existing relationship, you're not sunk. Look to the RFP, Statement of Work, evaluation criteria, and Q&A. Why did your future client release it? Do they say what they want to achieve? What do their specific requests tell you about their needs? For example, if the Statement of Work mentions delivery schedules four times, and then the References section states that they want examples where you've delivered on time to clients, that's your opportunity to emphasize your track record of on-time deliveries.
Once you identify these pain points, you can figure out how your solution solves them.
Step 4. Pitch your solution as the cure for those pain points
You've already done a strengths, weaknesses, opportunities, and threats (SWOT) analysis for this client, right? If yes, update it with your knowledge of these pain points. If no, do one right now!
A SWOT analysis helps you zero in on how your unique solution can fix the problems that keep your client up at night. Match your solution's strengths to their needs, avoid talking about your weaknesses, and make the most of the opportunities to solve your client's problems with your offering.
You don't have to cover every potential pain point in your executive summary. Use your SWOT analysis to think strategically—where does your solution 1.) fix their pain point problem, and 2.) fix it better than your competitors? Those sweet spots can make your solution stand out from the crowd.
To start your executive summary draft, pick three or four of your SWOT threads and write them down as statements following this formula: RFP company [a] + benefit [b] + bidder company's product/service [c]. Here's an example: "Widget Co. [a] will waste less money on warehousing stock [b] by relying on my company's streamlined delivery management service [c]." Use these statements to start your draft.
Step 5. Keep it concise and client-focused
Now that you've identified what you want to say, sit down and write it. Make every word count. I recently worked on a proposal that had a limit of 2,500 characters for the executive summary—that's about 375 words. Do not waste their time with fluff like, "We greatly appreciate the opportunity to present our response to your RFP." They know you do, and they want you to get to the point.
As you write, keep your focus on the client. This is your one-on-one Bachelor "date," so don't spend your golden opportunity talking about you and your company; talk about them and their company, specifically, and how your products or services can make things better for them.
Your executive summary is your introduction to the client and the best chance to "win the rose" and forge a new relationship. As you follow these steps and say "I do" to our method, you can position yourself as the best option. For more helpful proposal writing tips, check out our Sales & Business page.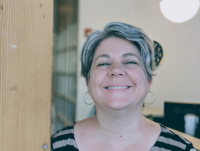 Having been with McMul since 2005, Deb has mentored nearly every editor on our current team. She is as good at carefully explaining style decisions as she is at matching a client's tone.