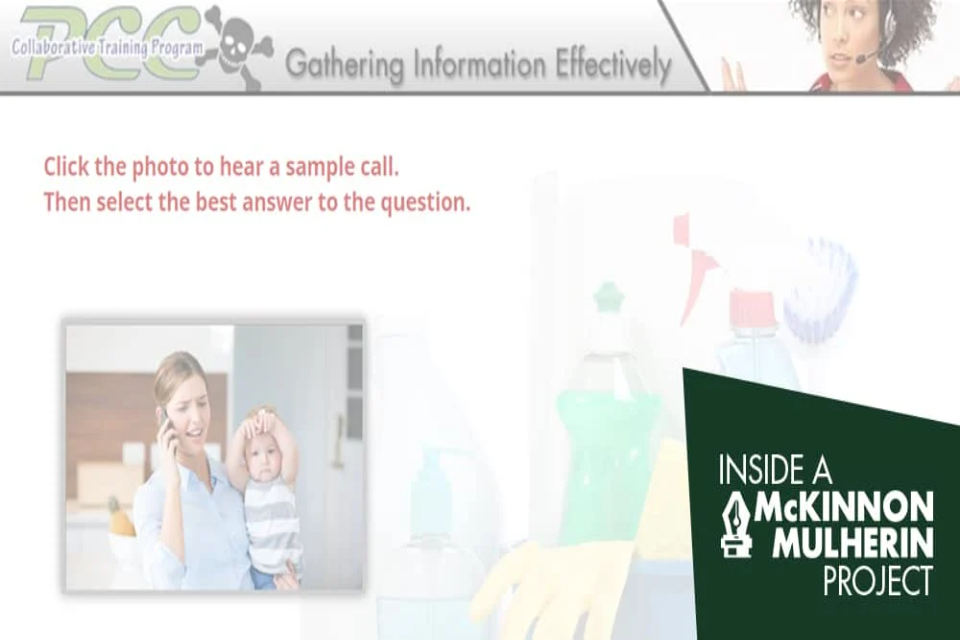 Saving Our Client's Vital Training from the Death of Flash
The Utah Poison Control Center (UPCC) had a dilemma. They had a great training, built in Adobe Flash, that had been in service since 2010. The content, theory, and instructional design had yielded good results, providing learners with an opportunity to encounter real-life scenarios and improve their communication skills to match their extensive toxicological knowledge.
However, as the training was being put through its paces, eLearning technology was evolving. In 2017, Adobe announced it would be discontinuing Flash in favor of HTML5, a superior open standard built for the modern web. As a result, UPCC's training was at risk of becoming unusable when Flash lost support on December 31, 2020.
For a solution to this dilemma, UPCC reached out to McKinnon-Mulherin. We helped write and design the original training, and they wanted us to build an exact replica of the original based on the new HTML5 standard.
To replicate the animations, knowledge checks, and interactions in HTML5, our developers decided to use Articulate Storyline. Storyline is a powerful authoring software that allows instructional developers to construct the complex learner interactions and experiences required to train UPCC's learners. Articulate Storyline gave us several key advantages for this project:
A wide variety of flexible and highly customizable animations and interactions
Scalability for different device sizes, from cell phones to desktops, allowing learners to engage with the training on the platform of their choice
Better integration with Learning Management System (LMS) software, meaning UPCC could get detailed reporting information on learner activity that may not have been possible with Flash training
As we worked, it became clear that some of the custom-made interactions and animations in the original training functioned in ways that Storyline couldn't perfectly replicate. In these few cases, our developers worked in close collaboration with UPCC and used Storyline's scripting and trigger features to get as close as possible to the original.
The result of our collaboration was a future-proofed training capable of delivering an experience nearly identical to the original training. The updated training continues to help new UPCC employees succeed in their vital mission to respond to emergency situations, make efficient decisions, and save lives.
UPCC had this to say about our partnership.
" McKinnon-Mulherin came to the rescue! They renovated and renewed the multi-module training, allowing it to be usable far into the future. They have been a trusted ally for many years, and we really appreciate their help making this transition possible."
Need Help Converting Your Flash-based Training?
Time has passed quickly since Adobe's announcement about the end of support for Flash, and the deadline is now only a few months away. If you've got a training that's reliant on Flash, don't panic. There's still time to future-proof your training by converting it to HTML5—and you don't have to do it yourself. Our flexible team of experienced instructional designers is here to help, and you may be surprised by how quick, easy, and even affordable the process is.
Just email info@mcmul.com, and we'll be there in a flash.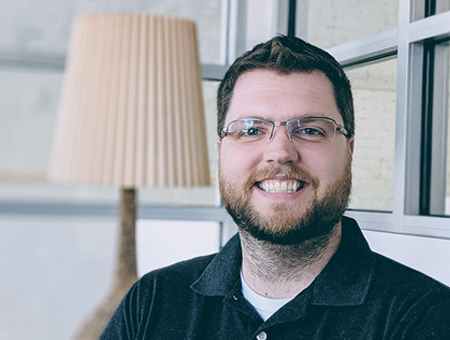 Russ Lowe joined Mckinnon-Mulherin in 2018. He's worked as an instructional designer and desktop publisher. He started off in Computer Science and Programming, but stumbled into the Instructional Design world in 2013, immediately fell in love, and has been enthusiastic about everything Instructional Design related ever since.